About the Practice
Working with me as your Therapist will be much like choosing a trusted and competent partner with whom to climb the highest mountain: it can be a long and arduous climb and, at times, you must put your life in another person's hands.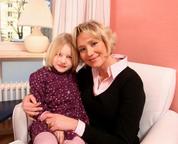 While research suggests that the relationship itself is as important as the type of therapy used, certain types of therapy remain more effective with particular issues. I use an integrative approach to therapy which is based on the individual's needs.
"Nobody can go back and start a new beginning, but anyone can start today and make a new ending."
-Maria Robinson
Because you will be my partner in your healing process. You can ask or challenge the direction in which your therapy is headed. Partners should have excellent communication with one another. I wrap up the end of each session by asking if the session proved valuable, what it was like for you.
---
A successful working relationship is most important and determined by the following criteria
Satisfaction in the working relationship between me and you.
Working collaboratively toward mutually agreed-upon goals.
Re-evaluating the problems that first brought in your request for treatment.
Evaluating the chance that therapy can improve the situation that prompted you to seek treatment
Asking yourself if you've made a commitment to eliminating whatever the presenting problem is and talking honestly about the personal roadblocks that may stop you from staying committed to your successful outcome.
Therapy can be an invigorating and rejuvenating experience but it is important to note that sometimes it can become harder before it becomes easier
The relationship with you as my client is most important and you too, have a very important role to play in what it takes to best work with you.
Some people prefer a more "straightforward" approach to accountability, while others prefer an approach that has a softer touch. Never be afraid to ask for what you need.